Preserving tradition with technology

Copyright      Vitality Foods Ltd 2010


You can maximise profit from your organic or non-organic crops by making raw lacto fermented vegetables.

Sound but unmarketable vegetables

Seasonal variations in production

Commercial vegetable growers

With a relatively small investment in equipment and training, raw lacto fermented vegetables can be produced on-site, and in adjustable volumes.

Assess your crops for suitability

Select equipment and help with factory layout

Choose the right starters for the vegetables that you grow

Train your staff and supervise initial production

Maximise profits from by-products, such as fermented juices

Benefit from our on-going research

We will be pleased to meet with you and visit your site. After we understand your current situation and your objectives, we will be able to help you:

Add value to your regular produce and make efficient use of:

Our partners,
CBFC
, are the leading producers of raw lacto fermented vegetables in North America. Their modern, purpose-built factory in Quebec, Canada, supplies retailers and distributors in Canada and the USA.
Advice based on practical experience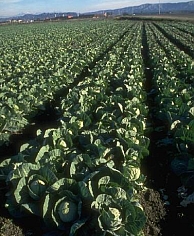 Case study:
SIA SunCrisp in Latvia recently partnered with Vitality Foods Ltd to convert surplus vegetables into premium lacto fermented products.
Download
the SIA SunCrisp case study in PDF format.